I have a room to use and an experienced shaper to keep an eye on me but not to molly coddle me. He won't touch it!
Wanted a stretched out Hypto Krypto for bigger days when the 5'6 starts getting a bit sketchy off the bottom.
6'0 x 19 3/4 Wide point 1" forward. Roll/flat to single to slight vee from middle of front fins to tail. Taken a lot out of the rails compared to original.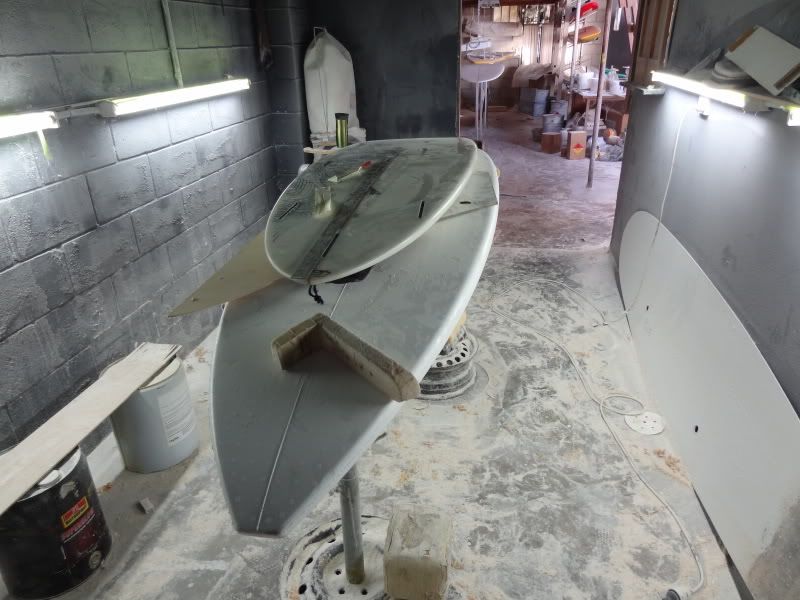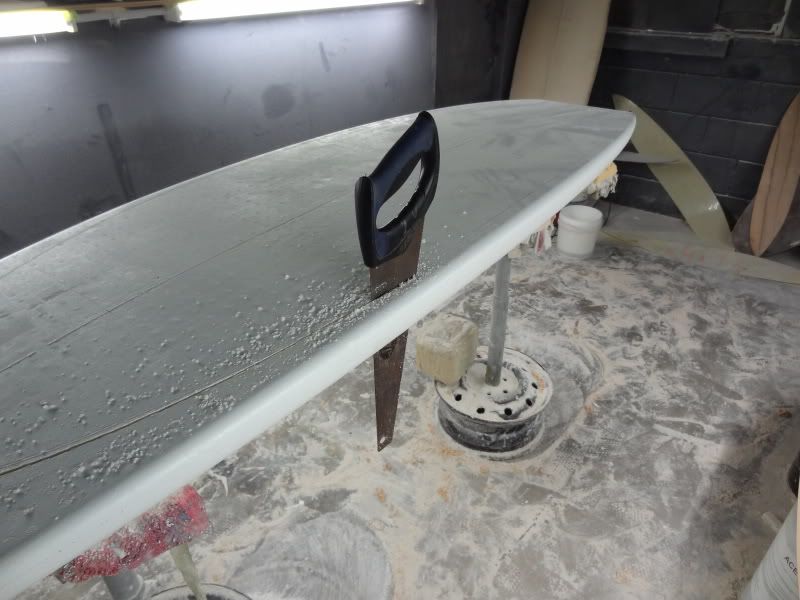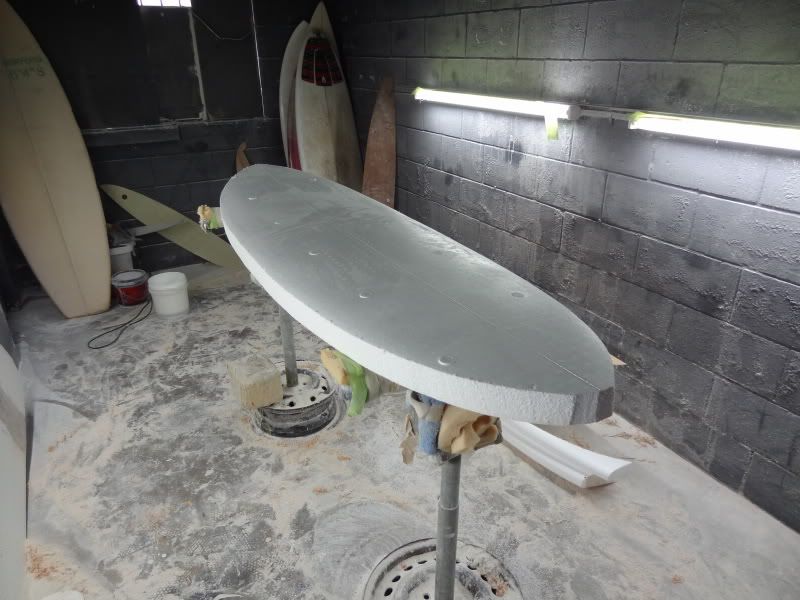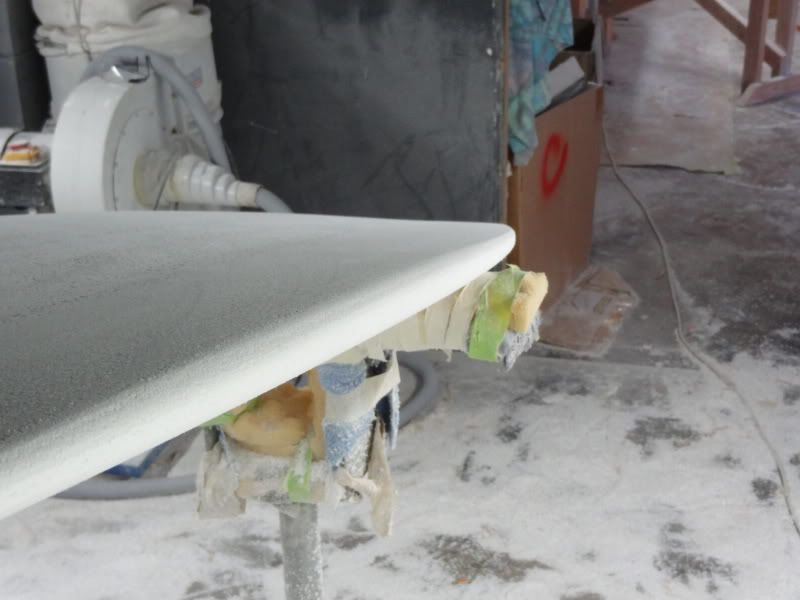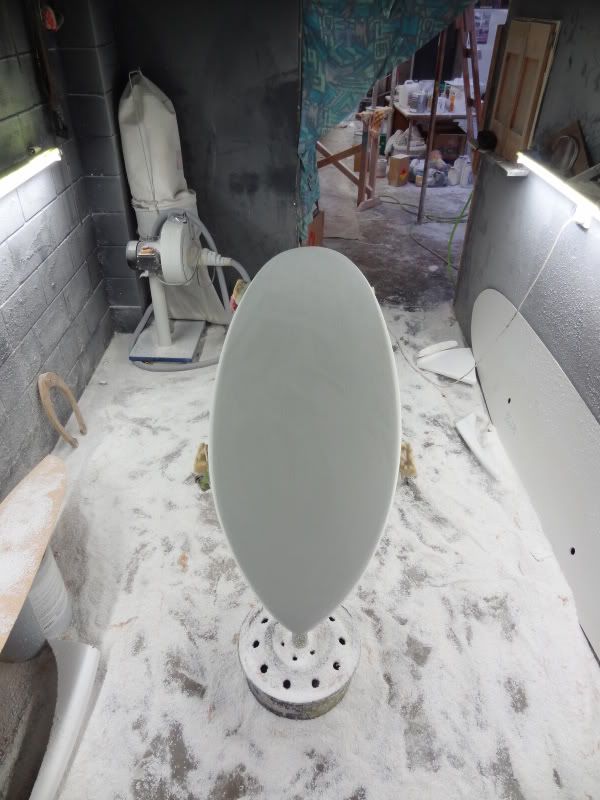 Fucking terrifying