Making room and raising funds for a new traditional log.
1st off my
Roger
Cooper
performance mal, 9'1 x 23 double concave board, tapered in towards the tail and nose. This board really drives out of the bottom turn and comes off the lip so well it's unreal
Small scuffson rail as picture but basically unmarked bar the normal compressions on the bottom.
Comes with M5 quad fins as pictured.
£300 or I will trade for a log.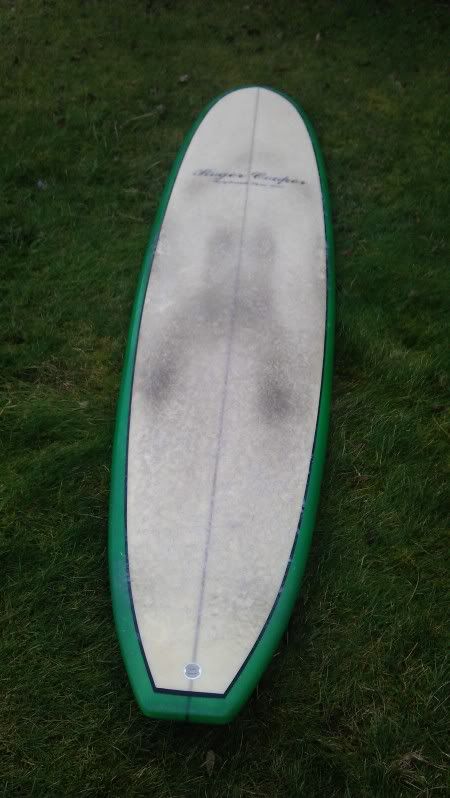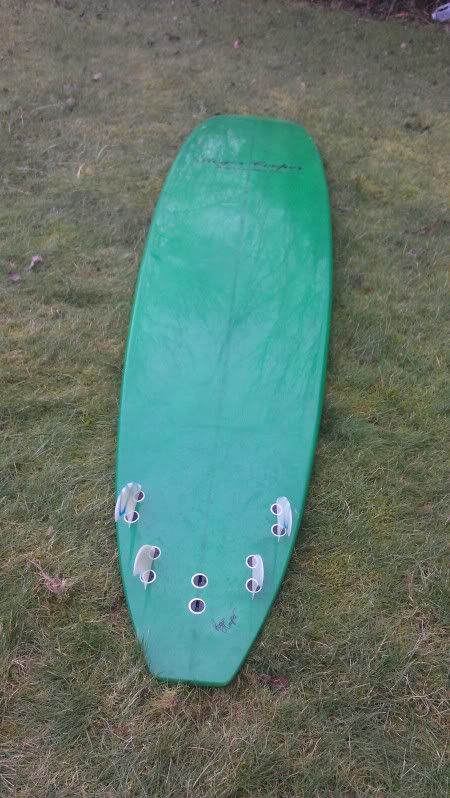 Also for sale
Mick Fanning signature DHD short board. 6'0 x 18 3/4 x 2 3/18
Real fast board, compression marks on the deck, front foot heel side (regular foot), comes with spare set if speed fins.loads of years left in it
£185