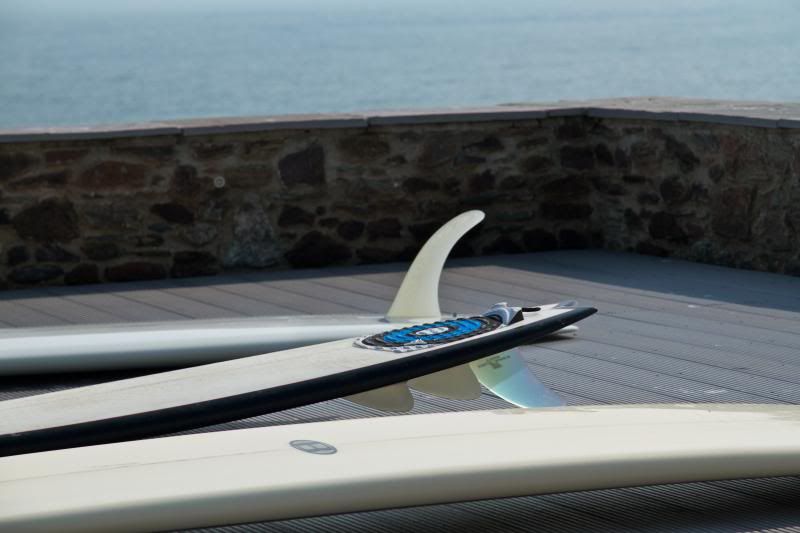 Very reluctantly selling off a bunch of boards due to a house move...
Tim Mason Hot Generation - £450
8'0" x 22.5" x 3' 1/8 N: 16 3/4" T: 18"
Mild S-deck. Hull to rolled vee to flat behind the fin. Volan flex fin (hand foiled), volan glass, gloss and polish finish.
Excellent condition, lovely ride, great fun, do not want to let this one go but simply can not keep it.
Blacker Classic Performer - £350
9'2" x 22.25" x 3", N:18", T:14.25" volan glass, black pinline, 9" Yater fin and FCS side bites. Bag and leash. Excellent, almost mint condition.
Beautiful board, quality finish. Perfect all round, do it all longboard. Summer is coming...
Campbell Brothers Bonzer 5 - £375
5"11 x 18.5" x 2.3" with 6.5" centre fin and glassed in runners. Baby swallow. Black rails with red pinline. Excellent condition. (Can chuck in one of these bags for £50 if required...
http://store.magicseaweed.com/Creatures-Shortboard-Multi-Slim-Travel-Charcoal-/Item/18058/
)
Awesome, high performance, super charged short board. Needs a fairly decent wave but flies in anything with some push. I hear Malcolm might not be coming back to the UK so these are going to get even rarer...
Pictures to come... Boards are currently near Kingsbridge, S. Devon but will be in the second hand racks (and no doubt more expensive) somewhere in Devon fairly soon if they don't go. Having said that, prices are fair and fairly firm. Would do a good deal if someone wants the lot though!
Can probably deliver/meet pretty much anywhere in the south over the next couple of months if it helps. Would rather avoid couriers but willing to do it if necessary.