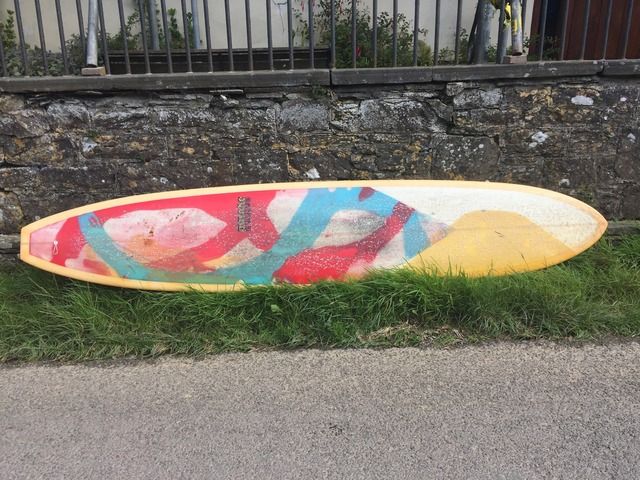 This one has to move on to a new home as the shed is getting crowded.
Shaped and glassed at sea base it's basically a very thinned out pig, based very much on Gato Heroi death dagger. It's not a normal log, more something to jam some hard turns on with a traditional aesthetic. It noserides ok as long as it's a steep pocket. It's super flat so it trims fast and whips through turns from the tail. Surfed from the middle with a flexy 4a style fin it's almost like surfing a big v-bowls. Rails are pinched and thin.
9'4 x 16.8 x 22.8 x 15 x a bit under 3
Pretty much mint condition £425 no fin.